Multifunctional sofa beds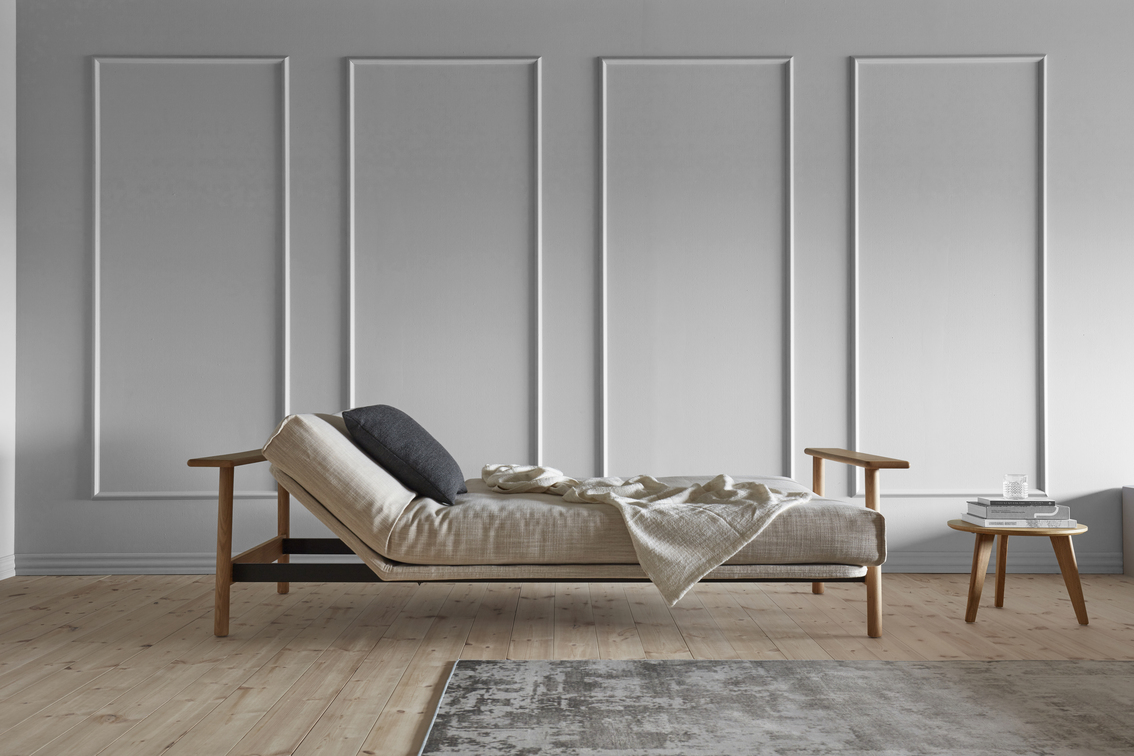 The main focus of the Multifunctional SOFABED designs is flexibility combined with great stylistic Danish design, comfort and quality. High grade solutions for one-room apartments, offering equal comfort for both requirements: sitting on a sofa or sleeping in a bed.

The core of the sofabed-collection is the undivided and easily bendable mattress, which ensures a firm and supportive surface for sitting, relaxing and sleeping. All models are distinguished by different options for armrests and sofa feet, giving them their own individual name. For models without armrests, choose between different single wooden feet, solid U-frames made of wood, chrome or matt black metal. There are 5 different mattresses to choose from.

For all details, please consult the respective product information sheet. The provided checklist will help you to design your very own and individual SOFA BED.

Note your choices here; it will help to provide answers to your questions and also serves as basic information for ordering.

A good night's sleep is essential, the selection of the best mattress for your needs is therefore crucial. In our flagship store, you can test all mattress types stress-free and decide in your own good time.