Singular sofas with sleeping function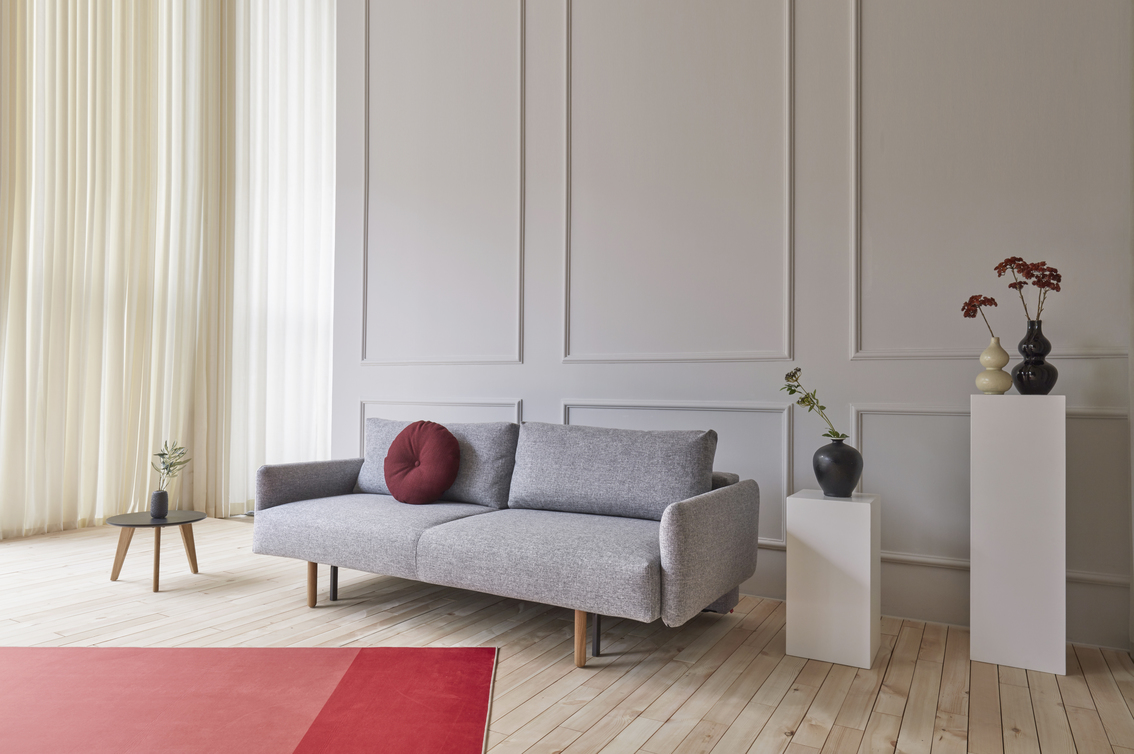 Sofas with integrated sleeping function have become very important in times of limited living space. INNOVATION offers a large variety of styles; mattress widths vary and determine if the model offers room for one or two people. Options for armrests and sofa feet can be found on the respective product information sheet.
If you want more flexibility: check out
modular sofa beds with sleeping function
for designs with matching armchairs and footstools.