Specify Splitback Concept

---

THE SPLITBACK CONCEPT ist ein modulares Schlafsofa-Programm mit geteilter und verstellbarer Rückenlehne. Dadurch entsteht flexibler Komfort in jeder Situation.
Bei uns steht die Ampel
schon jetzt auf Grün!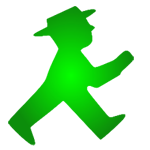 Unser Sondierungsangebot für
Ihre Online-Bestellungen:
5%
ab €700
10%
ab €1000
15%
ab €1500
Plus
kostenlose Lieferung in
deutsche und österreichische Wohnzimmer.
(We also ship into the other EU-countries and CH, of course. Please inquire.)
Plus
kostenloser Stoffmuster-Service,
Plus
Telefonberatung in
Deutschlands einzigem INNOVATION-
Kompetenzzentrum.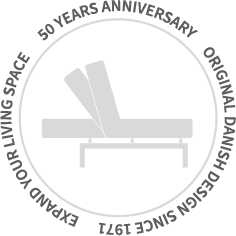 ……..auf der Zielgeraden
nur noch bis zum 30.11.
THE SPLITBACK CONCEPT wurde vom Pionier zum Klassiker: Durch die geteilte und verstellbare Rückenlehne bietet sich eine eindrucksvolle Lösung für ergonomische, individuelle Sitzbedürfnisse von Menschen mit unterschiedlicher Größe. Die Kombinationsmöglichkeiten von Sofa mit Polster- oder Holzarmlehnen, mit Sessel (Liegefläche: 90 x 115 cm) und/oder Chaiselongue bieten Ihnen einzigartigen Gestaltungsfreiraum. Die Gesamtwirkung ist natürlich abhängig von Ihrer Bezugswahl: Von architektonisch-minimalistisch bis hin zum absoluten WOW-Erlebnis ist hier alles möglich. Füße aus Holz in unterschiedlichen Varianten, Chrombügel oder schmale, runde Metallfüße sorgen zusätzlich für viel Gestaltungsfreiraum und individuelle Ausführungsmöglichkeiten.
Wie bei vielen anderen INNOVATION LIVING-Modellen verjüngt sich die Rückenlehne von Sofa und Sessel leicht um ca. 5 cm auf jeder Seite. Dies verleiht dem Modell in Kombination mit der großen Bodenfreiheit eine angenehme Leichtigkeit.
Istyle Taschenfederkern-Matratze – Liegefläche ca. 115 x 210 cm
Sessel – Liegefläche ca. 90 x 115 cm
Weitere Produktdetails finden Sie auf dem Informationsblatt.
Ähnliche Modelle:
THE AMPLE CONCEPT, CLUBBER, THE DUBLEXO CONCEPT
upholstery fabric
non woven material
fiberfill
foam casing
pocket spring
non woven material
metal mesh
rigid metal frame