Specify Osvald

---

Das modulare Schlafsofa OSVALD besticht durch klassisches Design mit losen Rückenkissen. Es bietet einen komfortablen Schlafplatz für 2 Personen sowie einen integrierten, großen Bettkasten als Stauraum.

Die Auswirkungen von Corona unterbrechen derzeit manchmal unsere Lieferketten. Aktuelle Informationen zur Lieferzeit auf Anfrage.

Normalerweise ist dieses Modell im
Was für ein Wahlabend….

Jamaica, Kenia, die Ampel - brummt dein Kopf etwa auch?
Was auch immer am Ende rauskommt.
Hauptsache Erneuerung. Hauptsache
INNOVATION.
Denn bei uns koalieren:
Der
10% Rabatt
für deine Online-Bestellung ab
€ 1.000
mit der frachtfreien Lieferung in D und A,
oder der
15% Rabatt
für deine Online-Bestellung ab
€ 2.000
mit frachtfreier Lieferung in D und A
und attraktiven Angeboten in die restliche EU und CH.
Oder darf es doch lieber die Große Koalition sein:
Zusätzliche 2% on top, wenn du
die Online-Zahlungsoption ÜBERWEISUNG wählst.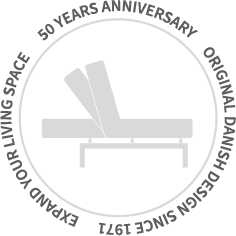 OSVALD does not leave too many wishes open: classic design, comfortable sofa with thick loose back cushions, bed for two people and a large storage box. The transformation from sofa to bed is astonishingly simple: just remove the back cushions, pull up the leather strap such raising the mattress and the built-in legs open automatically. Fold the back into the opening and the double bed is ready.
If needed for one person only, just remove the back cushions. OSVALD is too small? Combine it with ALL YOU NEED, add a couple of movable back cushions, throw in some soft DAPPER pillows and your lounging-area for the whole family is ready.
ISTYLE Comfort-Pocket-Spring Mattress –appr. 150 x 200 cm
Related styles: ALL YOU NEED • TRIPI
upholstery fabric
non woven material
fiberfill
foam casing
non woven material
fiberfill
foam casing
pocket spring
non woven material
metal mesh
rigid metal frame