Specify DUBLEXO CONCEPT

---

THE DUBLEXO CONCEPT ist ein modulares Schlafsofa-Programm mit geteilter Rückenlehne. Diese lässt sich 3fach verstellen und bietet dadurch flexiblen Komfort in jeder Situation.
Bei uns steht die Ampel
schon jetzt auf Grün!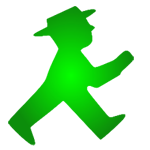 Unser Sondierungsangebot für
Ihre Online-Bestellungen:
5%
ab €700
10%
ab €1000
15%
ab €1500
Plus
kostenlose Lieferung in
deutsche und österreichische Wohnzimmer.
(We also ship into the other EU-countries and CH, of course. Please inquire.)
Plus
kostenloser Stoffmuster-Service,
Plus
Telefonberatung in
Deutschlands einzigem INNOVATION-
Kompetenzzentrum.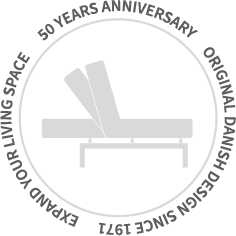 ……..auf der Zielgeraden
nur noch bis zum 30.11.
Sie mögen das Design von THE SPLITBACK-CONCEPT, finden es aber ein wenig zu minimalistisch und streng? – Dann bieten wir Ihnen mit THE DUBLEXO CONCEPT genau die richtige Alternative: Grundmaß und Form sind gleich. Zusätzlich wurde hier eine 4 cm starke, weiche Schaumstoffauflage verarbeitet, die fest mit dem Sitz- und dem Rückenpolster verbunden ist. Sie sitzen höher, die Optik ist weicher und lädt zum Hineinkuscheln und Entspannen ein. Die geteilte Rückenlehne vom Sofa ist, wie die des ergänzenden Sessels (Liegefläche: 90 x 115 cm), 3fach verstellbar. Für unser Auge kaum wahrnehmbar, verjüngt sich die Rückenlehne nach oben hin. Sie ist auf jeder Seite ca. 5 cm schmaler als die Vorderkante des Sitzkissens, was Sofa und Sessel optisch leichter erscheinen lässt. Für THE DUBLEXO CONCEPT-Sofamodelle gelten die gleichen Variationsmöglichkeiten wie für die Modelle von THE SPLITBACK-CONCEPT.
Istyle Taschenfederkern-Matratze – Liegefläche ca. 115 x 210 cm
Sessel – Liegefläche ca. 90 x 115 cm
Weitere Produktdetails finden Sie auf dem Informationsblatt.
Ähnliche Modelle:
THE SPLITBACK-CONCEPT, THE AMPLE CONCEPT
upholstery fabric
non woven material
fiberfill
foam casing
non woven material
fiberfill
foam casing
pocket spring
non woven material
metal mesh
rigid metal frame